Pictures printed in the monster 3DC book,
CLICK THE PICTURE TO VIEW MORE
Sketch book holocaust is a web book published by
Les Editions A MORT
A 124 pages selection in PDF format of my quick drawings
downloadable here
Sazalamuth rising ! On this micro-site you will find some animation works :
JUST CLICK HERE
New posters & flyers everywhere !
Updated with new stuff ...
New stuff int the Logos flyers section and Embobineuse Propangada !
Check this new section :
THE BICHROMIC MONSTERS GALLERY
Some new posters here :
INCOMING !!! (oh no .. it's canceled) Some new posters here ! :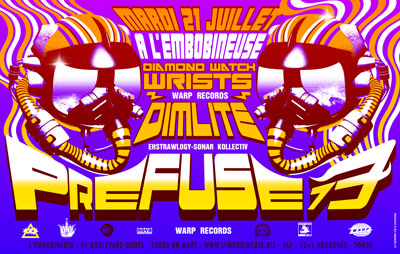 Picture of the month :
Logo for Spectraal, a two kids black metal band
New EMBOBINEUSE PROPAGANDA POSTERS HERE !
Four pages which will probably be printed in
HOPITAL BRUT NUMBER 9, Coming soon, Watch out !

Welcome to this site !
Incoming book published by Le dernier cri



DAVE 2000 IS A MEMBER OF
LA GRANDE TRIPLE ALLIANCE INTERNATIONALE DE L' EST